Our Team
We are a dedicated and dynamic group of professionals who provide assessment, treatment and consultation services to adults, couples, and families in the Ottawa area. Our team consists of:
Dr. Tammie Ricci, C. Psych. - Director of Psychological Services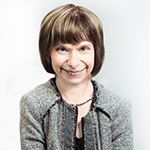 Dr. Tammie Ricci received a Ph.D. in clinical psychology from York University in Toronto. She has trained in a variety of clinical settings including the Clarke Institute of Psychiatry in Toronto, the Chiropractic College in Toronto, the Counselling and Development Centre – York University in Toronto, and the Downsview Rehabilitation Centre in Toronto. She has worked at The Paul Menton Centre at Carleton University and at the Rehabilitation Centre in Ottawa. She has been in private practice for the last 25 years. Dr. Ricci is a registered member of the College of Psychologists of Ontario. She is also a member of the American Psychological Association, the Canadian Psychological Association, the Ontario Psychological Association, the Canadian Academy of Psychologists in Disability Assessment, the Canadian Society of Medical Evaluators, the Ottawa Academy of Psychology, and the Canadian Registry of Health Care Providers. Dr. Ricci has extensive experience in assessment and treatment of MVA clients, conducts independent evaluations, provides expert witness testimony, and has been involved extensively in the previous DAC system. She has extensive experience as a catastrophic impairment assessor and coordinates multidisciplinary teams to provide opinion re: CAT determination. She has extensive training in the AMA Guides 4th Edition as well as the AMA Guides 6th Edition, specifically Chapter 14 – Mental and Behavioural Disorders. She is also a registered provider for the Workplace Safety and Insurance Board.
Dr. Gary Gerber, C. Psych.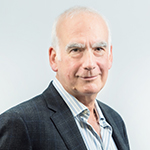 Dr. Gerber received his M.A. in psychology from the University of Western Ontario, and his Ph.D. in psychology from the University of Saskatchewan. He joined Brockville Psychiatric Hospital in 1984 as a psychologist in the Rehabilitation Service, and became Director of Research and Chief Psychologist, as well as a Clinical Assistant Professor in the Departments of Psychiatry and Psychology at the University of Ottawa. He was appointed as Clinical Director of the Acquired Brain Injury Behaviour Services at West Park Healthcare Centre in Toronto in 1999, and established a behavioural outreach service in 2000. His research focused on studying outcomes for persons with serious mental illness or with acquired brain injury who receive services from a specialized community rehabilitation teams. In his private practice Gary provides behaviourally based counselling to persons who have sustained acquired brain injuries and other serious injuries.
Dr. Daria Kolmogorova, C.Psych.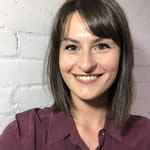 Dr. Kolmogorova is a Registered Psychologist who completed her Ph.D. in Clinical Psychology at the University of Ottawa (2021) and her pre-doctoral residency in the Toronto Area Residency Consortium's Adult Track: Neuropsychology/Health Psychology. Her training has focused on the assessment and treatment of a broad range of mental health concerns related to psychiatric conditions (e.g., depression, bipolar disorder, ADHD) and medical diseases/conditions (e.g., acquired brain injuries, cancer, tumour).
Dr. Kolmogorova provides assessment and treatment services in the practice areas of Clinical Neuropsychology, Clinical Psychology, and Rehabilitation Psychology. Her therapeutic approach aims to foster meaningful change in her clients using a collaborative, client-centred approach informed by evidence-based practices. She has experience and training in several different evidence-based therapeutic approaches, including cognitive behavioural therapy, emotionally-focused therapy, and schema therapy.
Dr. Jordan I. Ali, C.Psych.
Dr. Ali completed his Ph.D. in Clinical Psychology (Neuropsychology Stream) at the University of Victoria, with a pre-doctoral residency at London Health Sciences Centre. In preparation for registration as an independent practitioner, and as per the requirements of the College of Psychologists of Ontario, he is currently practicing under supervision in the areas of clinical, neuropsychological and rehabilitation psychology.
Dr. Ali has trained in a variety of clinical settings, including GF Strong Rehabilitation Centre (Acquired Brain Injury), Victoria Hospital (Neuropsychology Consultation Liaison, Geriatric Mental Health), University Hospital (Epilepsy, Neurology/Neurosurgery), Royal Jubilee Hospital (Anxiety Clinic), and Vancouver Island Psychological Services (PTSD/Occupational Stress Injuries) among others. As a result, he has experience helping people understand, manage, and/or overcome a variety of challenges, whether they relate to cognitive/neurological functioning, physical health, mental health, or any combination thereof.
Dr. Ali provides neuropsychological assessment, clinical psychological/psycho-legal assessment, and psychotherapy services for adults and older adults. His areas of clinical focus include (but are not limited to): depression; anxiety; trauma; grief and adjustment; chronic pain; chronic illness and disability; traumatic brain injury/concussion; and mild cognitive impairment (MCI) and dementia. Dr. Ali's foundational approach to psychotherapy is Cognitive-Behavioural (CBT), though this is frequently augmented by elements of Acceptance and Commitment Therapy (ACT), Interpersonal Psychotherapy, Existential Psychotherapy, and Mindfulness.
Rabah Musa, RP (Q), CCPA, BA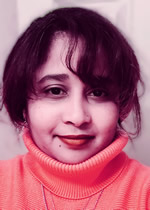 Mrs. Musa acquired an honours level undergraduate degree in psychology, women's studies, and religion at the University of Ottawa and a Master's level education in Counselling Psychology. She also possesses a CBT certification, Solution Focused Certification, and Crisis Management certification. Mrs. Musa is currently a Registered Psychotherapist (Q) with the College of Registered Psychotherapists of Ontario. In the last 10 years, her work experience and training focused on racialized discrimination, crisis intervention, trauma-focused therapy, domestic violence victims, addiction and homelessness, acculturation, integration, and struggles facing newcomers to Canada.
Mrs. Musa is experienced in trauma, anxiety, depression, addictions, stress management, and life transitions. From a theoretical perspective, she uses evidence-based techniques and strategies that combine positive psychology, Emotion-Focused Therapy (EFT), Cognitive Behavioural Therapy (CBT), and Attachment Theory. She also strongly believes in the importance of getting to know clients as a whole person and understanding issues from a holistic point of view. The relationship is paramount as she works together to identify strengths and goals and work towards progress.
Ms. Charlene Letemplier (Office Manager)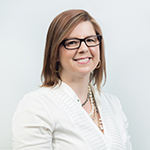 Ms. Letemplier is our Office Manager with a background in administration and health care and specialized training in special care counseling. She is responsible for greeting clients, coordinating client appointments, answering phones, filing, and organizing of the office environment.